Patisia,
Dear Mr. Arabaco,
"But why can't I go to MARGARITA next year? I'm very happy with my school! " This is how the first conversation about moving to elementary school with our son Dimitris, a three-year-old student (and something) at MARGARITA, began, reaffirming the child's deep love for his school and highlighting his sense of security. and the warmth that made him all these years. Because, beyond the undoubtedly excellent educational program, MARGARITA embraces its students and guides them creatively in their first school steps, offering them the space and time to develop their community, learn to share and explore with imagination and their creativity in the world that surrounds them. MARGARITA is a large family where children learn to work in groups and even seek out partnerships, manage relationships and nurture them daily - even when there are "clouds" on the horizon - and develop their social skills.
All this effort to socialize young students is of course accompanied by an extremely rich educational program, which not only provides knowledge but teaches children how to look for it themselves through their use and familiarization with various audiovisuals media, thus laying the foundations for a child's excellent relationship with the educational environment. Visits to museums, productive activities (such as the mill), theatrical performances, have also contributed to bringing children into the knowledge world and provided new impetus.
As a parent of a Primary School student anymore, we can only express immense gratitude to MARGARITA and to all its constituents (educators, dance and English teachers, cooks… better than ever cooks) -, cleanliness, school bus drivers, and of course Mr. Costas, the station manager), both for their endless effort and contribution, but mainly because everyone was calling Dimitris in his name and never treated him as another student, d creating the feeling that every morning he left us he would go to his second home.
As the parents of another young student in MARGARITA, young John, who started his student service at the age of 11 months, we feel calm and secure every time we surrender him to MARGARITAS and look forward to experiencing he has all these wonderful feelings, to learn to explore the world and to love knowledge!
With great appreciation and love,
the parents of Dimitris and John,
Stefanos Tsohas & Vaso Jevelekidis
....
Patisia,
Dear Mr. Arabaco,
....
Dear Mr. Arabaco, Dear Kindergarteners,
We would like to thank you warmly for the love and care you have given to our daughter Ariadne in the two very important years that have been close to you. You have created a special educational space that reflects your knowledge and interest in the well-being of children at such a sensitive preschool. We wish you every success in your endeavor.
Με εκτίμηση,
Vangelis Kalambakas
Ioanna Tzigounaki
....
Patisia,
Dear Kostas,
This is our last year at the "Margarita" kindergarten. After a total of 5 years and two children, it's time to say goodbye.
I was watching the Margarita kindergarten from the window of my house since I remembered myself. When the time came, we chose him because of his good reputation in the neighborhood and urges from parents who had already entrusted him with their children. We first met at the Margarita Kindergarten about five years ago and a successful collaboration has begun.
Κοντά σας, τα παιδιά μας γνώρισαν και αγάπησαν το σχολείο, απέκτησαν τις πρώτες τους γνώσεις και κοινωνικοποιήθηκαν. Ποτέ δεν μπορούσαμε να σκεφτούμε το εύρος των γνωστικών αντικειμένων που διδάσκονται σε έναν παιδικό σταθμό. Από τη απλή ζωγραφική και τραγούδια σε πολύπλοκες χειροτεχνίες, γραφή και αγγλικά. Οι εκπαιδευτικές εκδρομές, τα θέατρα και φυσικά οι μεγάλες γιορτές στο τέλος του χρόνου. Μέσα από αυτές βλέπαμε πόση δουλειά είχε γίνει με τα παιδιά από τις δασκάλες όλη την σχολική χρονιά.
Of course there were the choices in sports too, we didn't manage to be loyal to one sport and we left it all in the middle, but that too is within the schedule !!
What every parent wants is their child to be happy, to go to school, to want and learn new things, something that was definitely done at Margarita with both of our sons.
The kindergarten educators were always happy, happy, and ready to deal with each child individually, and this was especially evident during parent-teacher meetings where teachers had something to say for each child.
I couldn't fail to mention the food that both of our kids were paying homage to, and how many times I heard the classic "at school food is better ..." as well as the well-established "thumbs up" girls who they took over. I would also like to mention the schoolchildren, drivers and attendants who each day received the children with a smile, and the security they provided now that I now enter the school (as well as in the car) I see them tied up alone, as and it has become a habit for them.
Πολύ εποικοδομητικές ήταν και οι συναντήσεις με την ψυχολόγο που γίνονταν στον χώρο του σχολείου, και ενημερωνόμασταν γενικά για την ψυχική και συναισθηματική υγεία των παιδιών. Μας μίλαγε ένας επαγγελματίας και μας ενημέρωνε για τα πράγματα που μπορεί να κάνουμε λάθος σαν νέοι γονείς με τα παιδιά μας.
Finally, we would like to thank you for your efforts over the years to show the love and dedication that you and your teachers have shown to our children for their proper and comprehensive development.
"Margarita" is a kindergarten we have without hesitation recommended and will continue to recommend to friends in the future.
Thanks again..
Yours sincerely
Tuba family.
....
Patisia,
Dear Mr. Arabaco,
We would like to thank you for the wonderful summer party you have organized this year, and we wish you a good summer and good luck!
In a few days, our eldest daughter, Anastasia, is graduating from the "Margarita" kindergarten and will be a junior in elementary school from September. It hadn't been 2 years since we brought it up with you looking for a safe and "warm" family environment to trust our child. The evolution we saw in her character year after year confirmed to us that the choice of kindergarten was overwhelmingly correct: our daughter spent 8 hours each day in an environment that reinforced her confidence and philanthropy, with teachers who were genuinely interested. so they made sure to perfectly match the game with knowledge. We see her slowly reading the vocabulary from her fairy tales and we are very excited! How weird you should feel, welcome them to the infant kindergarten and say goodbye to the school desks!
As for our little daughter, Areti, in a few days, she is completing her first year with you. She speaks with so much enthusiasm for all the Margarita staff that we will gladly send her back in September to her "school" as she so lovingly calls it.
Sincerely,

Stergios Bratolis
Chemical Engineer
Rania Boubouri
Editors-Translator
....
Athens,
Mr. Costa Arabaco
Ms. Rena Arabaku
This summer marks the close of a six-year collaboration with Margarita. During this time, we were lucky enough to trust you with the preschool education of our two children. of George and Angeliki.
From time to time George will start. in Angelos Primary School while Angeliki now continues in Primary School.
In this letter, I would like to thank both you and the staff at Kindergarten for the love and care you have given to our children over the years.
Near you, George and Angeliki, met and loved the school, developed their social behavior. acquired their first knowledge and began to shape their character. The breadth of knowledge objects. Successful choices of songs and poems, commemorative references to ancient and modern times in the history of Hellenism, the multitude of visual creations, the encouragement of teamwork and collective effort, are some of the elements that impressed us as we watched the progress of children. but all these years.
And of course your school has always stayed with the family trying to provide solutions and answers to various pedagogical problems. through workshops and discussions organized by specialized scientific staff.
In closing, I thank you once again for all your efforts over the years. But I'm sure the greatest satisfaction for all of us is in the way our children, George and Angeliki, respond to us every time we talk about your school and your face.
I wish you health, strength and every success in your future plans.
Sincerely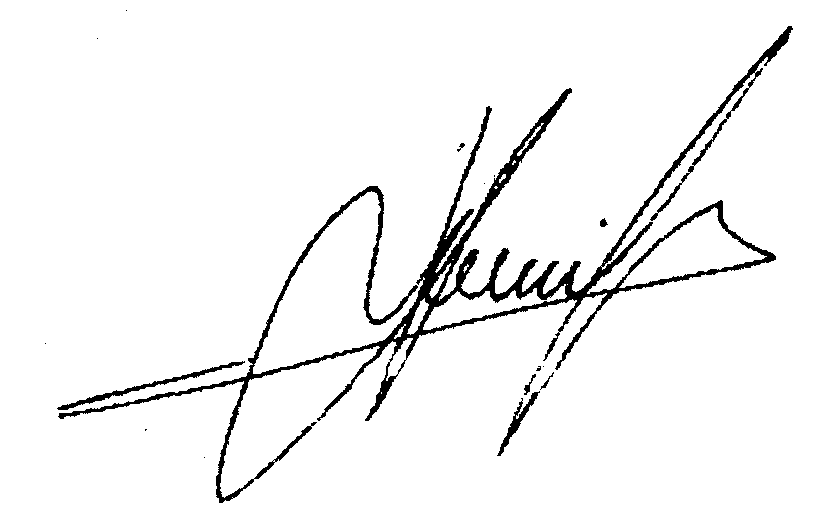 Ioannis Koukousselis
Dipl. Electrical Engineer
....
ATHENS,
OUR LADIES & LADIES OF ARABAKOU,
COMING AT THE END OF THE SCHOOL YEAR, WE WANT TO THANK YOU THROUGH HEART FOR EVERYTHING HE HAD TO DO FOR OUR CHILDREN, EVERYTHING. FOR CONSEQUENCE, FOR HEALTH, FOR UNDERSTANDING, FOR THE CHILD CARE OF OUR CHILDREN.
WHEN first met five years ago, WHO OUR ESTABLISH YOUR SCHOOL, choose to trust JUST ONE YEAR Sprites US ON YOUR OWN, BY MANY BUT WE HAD PREVIOUSLY VISIT, WHY WON RIGHT NOW OUR TRUST. P>
WE LIKE THE SPACE: FIVE CLEAN, NEEDED, LARGE GARDENS TO PLAY CHILDREN, EVERYTHING, LIGHT, EVERYTHING, EVERYTHING, ON THE WALLS CHILDREN'S WORK: ALL DIFFERENT AND HAPPY.
WE LIKE THAT THE TEACHERS WE COULD HAVE BEEN ALL LAUGHS, FRIENDLY, VERY HOT IN THE APPROACH.
MUCH MORE YOU WANTED YOUR APPROACH TO MARIA'S "EMPLOYMENT" AT CHILDREN'S STATIONARY WE HAVE TIRED TO LISTEN FOR ENGLISH & COMPUTER COURSES WHEN MY CHILD WAS ONE YEAR! WE LIKE YOU ASSURED THAT OUR GIRL WOULD LIVE, YOU WOULD KNOW NEW FRIENDS, IT WOULD COME AND I WOULD BE HAPPY. AND THEN WE DECIDE TO COME TO YOU.
AND THE LIFE OF MARIA'S EVERYTHING WAS REAL, AS YOU DESCRIPTED IT. GAME & HAPPINESS AND SIGMA SIGMA AND THE REST.
He KIOLAS FIVE YEARS AND MARIA OUR grew EMATHE YOU BE A MEMBER OF A GREAT TEAM AND TO COOPERATE, learned to write, I learned history and mythology, MEET WITH YOU TWO SPORTS AND REALLY proud and impresses WE AND ASSOCIATES US WHEN OUR TRAGOUDAI ENGLISH TRAGOUDAKIA, H GREEK TRAGOUDIA CHATZIDAKI & Theodorakis, WHEN OUR explains what celebrating 28iOKTOVRIOU & November 17, WHY DO RECYCLING WHO WAS ODYSSEAS and who exploits Hercules. p>
NOW, JUST BEFORE YOUR goodbye MARIA BECAUSE OF SEPTEMBER attend primary, WE WANT YOU THANK FROM HEART ONE MORE TIME FOR LOVE you gave OUR birthright, ATTENTION AND THEREFORE ESPECIALLY WHEN WAS PROBLEM AS THE YEARS AGO FOR THE ASTHMATIC BROCHITIS. NO ONE SHOULD BE ALSO DOUBLE ITS INCIDENT IN ITS DRUGS, BUT IN EDUCATION, BUT ALSO THE SELF
THANK YOU SO MUCH TO YOU AND TO ANY ONE THE TEACHERS, THE COOKERY, THE BUS DRIVERS. ALL CAREFUL, EYE CONSISTENTS AND EVERYWHERE WITH LAMBE ON THE LIP. SURE WITHOUT THEIR OWN ASSISTANCE, THE SCHOOL WON'T BE WHAT IT IS.
YOUR MARIA SENDS A PAINTING WHICH IS SPECIALLY FOR YOU.
YOUR READY TO BE ALL GOOD! GOOD SUMMER, HAPPY AND HAPPY TO YOU AND YOUR FAMILIES!
AND FROM SEPTEMBER, OUR LITTLE SON, PANAGIOTIS WILL CONTINUE TO YOU!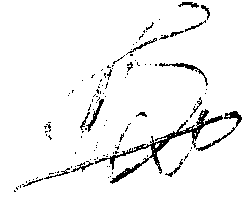 XENIA STRATIKOPOULOU
ΔΗΜ. OFFICER
polykseni@hotmail.com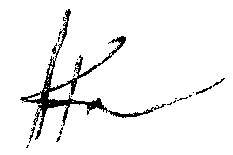 Elias Karagiannis
ID. OFFICIAL
....
Athens,
Dear Arabacu,
I would like to inform you that our daughter, Anastasia, will be absent from your school in the first fortnight of July, as we will be missing out on vacation.
By the way, let me share with you a few thoughts on our cooperation so far. It seems incredible to me that two whole years have passed since the first day we visited "Margarita" with my husband. We were looking for a nursery for our daughter, 18 months old at the time, and we had visited quite a few. Your school had recommended it to us by a girlfriend, a teacher who had entrusted you with her twins for 20 months until it was time to go to elementary school. Her warm words were verified one by one: our child was found in a safe, beautiful, "warm", "family" environment.
Anastasia leaves us smiling every morning to find her teachers and girlfriends, and returns in the quiet, joyful afternoon. We have seen a great development in its character: the ease with which it reaches other children in an unfamiliar environment, at the playground or while waiting for the pediatrician. We are impressed by the things he has learned and said in an unsuspecting time: "Where do you know that?" "The lady told us." We've been laughing a lot, from the inevitable comparisons: "Well done, mom, you've got the food. But Ms Vasso makes it even better. "
In other words, we thank you wholeheartedly for your help these two years on things that appear immediately, such as potty training, and things that need observation, such as building a character full of strength and confidence. We are happy to send you our second child when the time comes.
Sincerely,

Rania Boubouri
Editors-Translator
....
Athens,
Dear Arabacu,
It's been two and a half years since the day our young son Constantine-Ernestos was still crawling past the Margarita threshold for the first time, and the threshold of a new world for him and our parents. As she walked away in the arms of a kindergartener in a colorful painted room echoing with childish jokes, emotions vigorously and varied followed questions and worries. It is inevitable that for any parent the "first" meaningful separation is emotionally charged by the frequent insecurities, anxieties, and anxieties about how a toddler integrates and experiences the world of Lilliputians and beyond. Because kindergarten is not only characterized by the society of young children but mainly the values, the priorities, the ideologies and a whole way of life of the people who work there daily and educate our children. At Margarita we greatly appreciate the friendly and family atmosphere, the immediacy and simplicity that everyone, Management and staff, have with parents. Ms Rena and Mr Costas deal with each of the children individually, knowing their personality and peculiarities. We have great relationships with educators and we feel that they care about our children with genuine interest, responsibility and fun.
Today, Constantine-Ernestos, four years old, has become a social and happy child, surprising us every time with new words, expressions and songs that he learns and teaches us. Every morning she leaves happily 'to school' in Margarita to go find her friends. Most of our early worries and anxieties have been met with the certainty and conviction that our small, tender existence is hosted and lived by different peers in an environment of humanity, understanding, love, care, learning and respect.
Mr Costas, Mrs Rena and the staff at the 'Margarita' kindergarten, with their hard work, their conscientiousness, their diligence, their diligence, their sensitivity and their excellent cooperation have contributed greatly to this direction. . We thank them wholeheartedly.
Parents
Michael Petros
Teacher

Theodosia Anthopoulou
Teacher
....